The Cool Springs Montessori Homeschool Enrichment Program is an opportunity for homeschool students in the Nashville area, ages 6 – 12, to engage in both collaborative and independent academic endeavors while following the Montessori method.  In keeping with Maria Montessori's Five Great Lessons, students learn about the world we live in and the interconnectedness of all living things – how the sciences, art, history, language, and geography are interrelated.  Students develop a sense of wonder about our world and a respect for our global community and all of its members. Through our child-centered approach to learning, our program provides homeschool students (and their parents) with new, alternative ways to approach education as well as a fun, engaging environment where they can develop relationships with new friends.
Our Homeschool Enrichment Students meet two days per week to supplement their at-home learning with coursework in Astronomy + Matter (for Fall 2016) and Cultural Geography: The Study of Planet Earth (for Spring 2017).  Art lessons are also provided every other week, courtesy of Wee Little Arts.  Our classes are taught by our talented elementary educators, and we encourage students to engage in collaborative and independent academic endeavors while following the Montessori method.
This is a drop-off program, from 9am – 2pm on your choice of Monday/Tuesday or Wednesday/Thursday.  Our Monday/Tuesday class will be taught by Rhonda Moyers, and our Wednesday/Thursday class will be taught by Jenny Bonham.
New to Montessori?  Click here for an explanation of Montessori education and how it compares to traditional education.
2016/2017 Program Dates
Fall 2016:  August 29th – December 15th (no class the week of October 10th).
Spring 2017:  January 23rd – May 8th (no class the week of March 20th).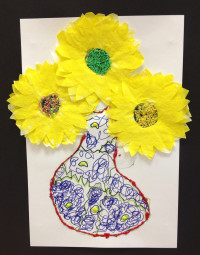 Tuition/Fees
Tuition for either session is $900, payable in monthly installments of $300/each.  Both sessions are currently enrolling.
There is a one-time $50 application fee for students who have not previously attended our program.
More Information
For more information or to schedule a tour of our school, please contact us at 615-465-2081 or info@coolspringsmontessori.com.  To download a registration form, click here.
"Montessori has literally changed our lives!  Developmental delays make traditional learning environments extremely challenging for our son.  Cool Springs Montessori has been such a breath of fresh air for our family.  The staff has embraced our family with open arms, demonstrating love, peace, and acceptance at every turn.  The folks at CSM have really linked arms with us as homeschoolers to enrich the education he is receiving at home.  We cannot say enough good things about this wonderful program and the folks at CSM!"
– Melissa S.
"My daughter loves the collaborative learning.  It's an 'everyone is welcome and valued' atmosphere.  We are truly grateful for the  Homeschool Program."
-Piper N.