CSM offers Enrichment Programs in art, martial arts, and soccer for our Primary students, ages 3 and up. All enrichment programming takes place here at CSM.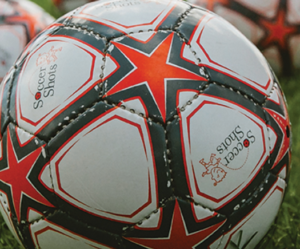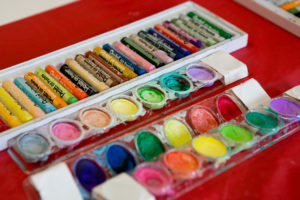 ART
During our weekly art class with Ms. Aimee of Wee Little Arts, children have the chance to explore the fundamentals of art, such as lines, geometric and organic shapes, and texture. By studying the works of great masters (such as Mondrian, Kandinsky, Matisse, Chihuly, and more), children are able to utilize their fine motor skills while exploring many artist's tools and materials.
Classes are offered on Monday and Tuesday afternoons, after lunch.
HAN MU DO
Our twice-weekly Han Mu Do classes with Harvest Martial Arts allows children to build their basic motor movements, strength and flexibility, self control, focus, discipline and essential character qualities, in a supportive, safe environment. The program allows children to explore the world of martial arts using play-based action scenarios, supervised physical challenges, and cognitive development drills. Students interact with their peers in a fun, energetic martial-arts experience and develop the foundation needed to become skilled martial artists.
Classes are offered on Tuesday/Thursday afternoons at 3pm – children attend both classes.
SOCCER
We now offer weekly soccer classes with the wonderful coaches from Soccer Shots. Classes utilize creative and imaginative games to focus on basic soccer skills like dribbling, passing, and shooting. Children learn about being part of a team, as well as the joy of playing soccer, in a supportive and developmentally-appropriate environment.
Classes are offered on Fridays at 3pm, 3:30pm and 4pm.
SPANISH
All of the classes have weekly Spanish lessons with Ms. Vanessa, one of our Primary Room assistants. Ms. Vanessa is a native of Mexico and enjoys sharing her first language with all of our students. This class is offered on Monday mornings, and is free of charge.