Kathy Conlin, Education Director
Kathy Conlin has been involved with Montessori education for over 30 years and was instrumental in the design of Cool Springs Montessori.
She attended Trenton State College (now New Jersey University) and began her Montessori career as an Assistant at the Pennington Montessori School in New Jersey. After she obtained her Montessori Primary Diploma from the American Montessori Society in 1993, she stayed with Pennington as a Lead Guide for three more years and then relocated to Middle Tennessee where she helped establish the Montessori School of Columbia (MSC). She left MSC to serve as Education Director and Lead Guide in the inaugural class at the Montessori School of Franklin (MSF) in 2001. She served as Education Director, Lead Guide and mentor for both MSC and MSF, worked closely with the MSF parent Board of Directors, and managed several school expansions and relocations.
Ms. Kathy lives in Spring Hill, TN. Her son, daughter, and their families all live in the Franklin area.
Megan Hardgrave, Primary Lead Guide
Megan Hardgrave joined CSM in January 2016. She has a BA in Studio Art and Art History from Belmont and a MACTE certification from Age of Montessori. She spent the first decade of her career teaching children visual and performance arts in private studios, then moved into arts administration for institutions such as Cheekwood and the Frist Center. After several years, she followed her heart back to the classroom. In addition to teaching, she also works with several local theater groups as production designer, overseeing set, costumes, and overall design of the show, and teaching the technical or backstage side of theater.
In Ms. Megan's classroom, she creates an environment that meets the needs of each individual in the classroom. She loves the holistic approach of Montessori education. "We strive to educate the whole child, to prepare the child for life beyond academics. As Montessori said, education should not be aimed at preparing the child for more school, but for life." While not in the classroom or the theatre, she enjoys spending time outdoors with her children, Chris, Analiese, and Sicily.
Kathrin Weis, Primary Lead Guide
Kathrin Weis joined CSM in August 2018. She earned a BA in Creative Writing and German at ODU in Norfolk, VA, and her AMI certification at Greenville Montessori Institute in SC. She continues to write in her home in Bellevue, where she lives with her cat Marley, and Mr. Nelson, the classroom rabbit.
Rhea Anna Hopper, Primary Lead Guide
Courtney Reed, Toddler Lead Guide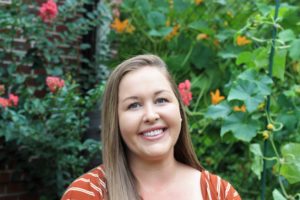 Courtney Reed joined Cool Springs Montessori in July of 2019. While studying Mathematics in Early Childhood Education at The University of West Georgia and playing years of collegiate tennis, she found her true passion as a nanny and working with toddlers. She has had the privilege to work in a Montessori environment for 2 years prior to joining CSM and hopes to become Montessori trained in the next few years. Mrs. Courtney has lived in Nashville for 5 years and now resides in Murfreesboro, TN along with her husband Grant, their son Tripp, and their 9 year old potbellied pig, Otis. She also loves to craft, interior decorate, indulge in reality tv, and Dunkin Donuts!
Rachel Laven, Primary Classroom Assistant
Brianna Waufle, Primary Classroom Assistant
Bio coming soon.
Kerry Porter, Primary Classroom Assistant

Jasmine Floyd, Toddler Classroom Assistant
Kayla Clinansmith, Toddler Classroom Assistant
Savannah Masterson, Aftercare Guide /Floater
Madalynn Harrison, Aftercare Assistant

Karen Little, Administrative Assistant

Karen Little has been involved in education for 8 years. She started as a volunteer in the front office for a small elementary school located in Maryville, TN and then as a teaching assistant and library clerk. She moved to Nashville 6 years ago and again worked in a small elementary library for 5 years. She joined CSM in August 2019 and manages the Front Office.
She has a daughter attending Franklin High School, a dog named Maggie, and a bossy cat named Pretty Girl.
Lisa Gaines, Bookkeeper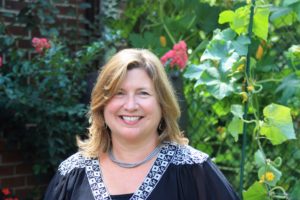 Lisa Gaines joined CSM in July of 2011. She has a BA in Business/Accounting from Transylvania University in Lexington, KY, has worked in accounting for over 30 years, and has more than 20 years of experience with Montessori schools. Both of her children attended primary Montessori programs, and she has been involved with Montessori schools as either an accountant, board member or assistant teacher ever since.
Ms. Lisa and her husband, John, live in Franklin with their yellow lab, the Captain. They have two adult children– Reed and Ellen (married to Sam) a brand new granddaughter and two grand dogs.
Rhonda Moyers, Homeschool Enrichment Lead Guide
Rhonda Moyers has a B.S. in Elementary Education from Lipscomb University and obtained her AMS Montessori Elementary Certification from Houston Montessori Center. She has over 22 years as a Montessori guide, and has been with CSM since August 2012. She feels the Montessori method of education embraces and respects the natural curiosity of the child. While traditional education constantly provides children with given answers, the Montessori approach encourages the child to continually ask questions. This naturally allows the child to explore and maintain their sense of curiosity.
Ms. Rhonda loves to explore the outdoors, read novels, and help coach her daughter's jump rope team. She also loves woodworking, mechanics, and gardening. She lives in Franklin with her husband, Mike, and has three children, Jonathan, Cara, and Ashlyn. They have two guinea pigs, Mabel and Daisy, and a cat named Kiwi.
Jenny Bonham, Homeschool Enrichment Lead Guide
Jenny Bonham graduated with a B.S. in Animal Biology from Middle Tennessee State University in 2005. After working as a zookeeper and then in the veterinary field until 2013, she found that she had a great love for teaching children and decided to pursue a career in teaching. She was a substitute teacher for Metro Nashville Public Schools and a summer camp counselor at the Nashville Zoo for two years while obtaining her Master's in Elementary Education from MTSU in 2015. During her years as a substitute teacher, she spent most of her time at Stanford Montessori near her home in Nashville, where she found her heart and teaching philosophy in Montessori education.
When a position opened in 2015 at CSM for the Homeschool Enrichment program, Jenny found the perfect opportunity to share her love of teaching in a Montessori setting while also homeschooling her daughter Sylvia, who would enter kindergarten the following year. Jenny adores everything about this program, from her co-workers and students to their parents and the school itself. She lives in Nashville with her husband Nate and their daughters Sylvia and Stella. She enjoys nature walks, painting, making music with friends, and caring for animals. She has three dogs (Boba Fett, Vega, and Ripley), three cats (Pele, Spike, and Pretty Boy), and a guinea pig (Bubbles).
Katherine Kofink, Homeschool Enrichment Assistant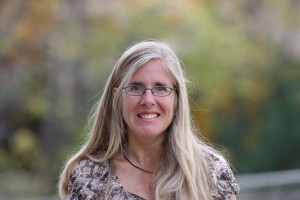 Katherine Kofink attended O'More College of Design where she received her Bachelor of Art degree in interior design. After working in the design field for a few years, she decided to pursue her love and interest in animals and spent the next eight years as a veternarian technican. Katherine continued her work with animals until she and her husband David decided to start a family. Soon after the birth of their first child, Katherine started reading and studying Maria Montessori's philosophy and was intrigued with her study of, and approach to, children. Katherine and David have chosen Montessori for their two children and Katherine was given an opportunity to continue her love of Montessori philosophy as a classroom assistant. She is now enjoying her days at Cool Springs Montessori.